Uncanny Avengers Issue 17 Page 10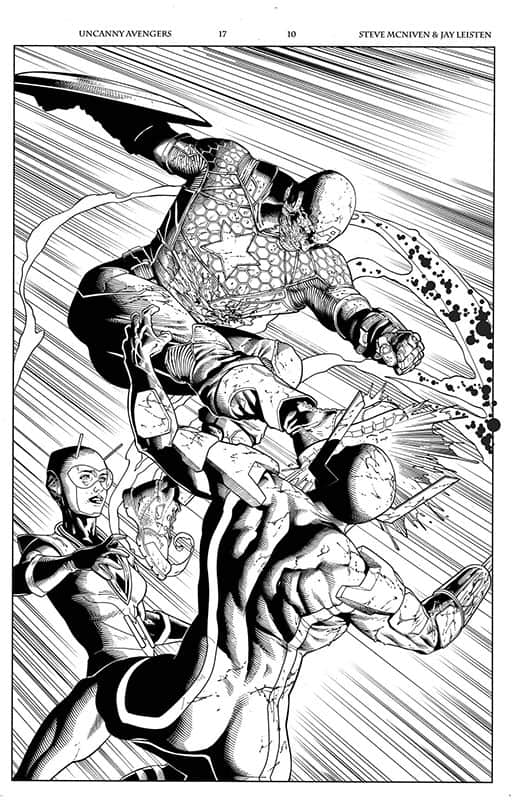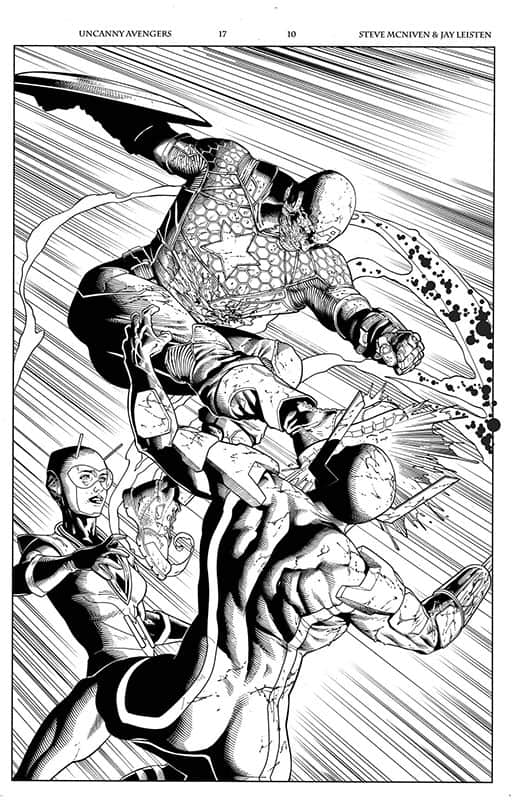 Uncanny Avengers Issue 17 Page 10
This page is the inks by Jay Leisten and bluelines by Steve McNiven.
Captain America kicks Grim Reaper away from Wasp in this full page splash!
This 11 X 17 page of art on Bristol board is in excellent condition and would make a great addition to any Uncanny Avengers, Captain America, Steve McNiven or Jay Leisten collection!
All rights and reproduction are not allowed without written consent to Marvel comics. PLEASE NOTE: This is an original, hand inked piece of published Uncanny Avengers art, not a print, copy or facsimile!