Batman Vs. Superman Issue 30 Page 15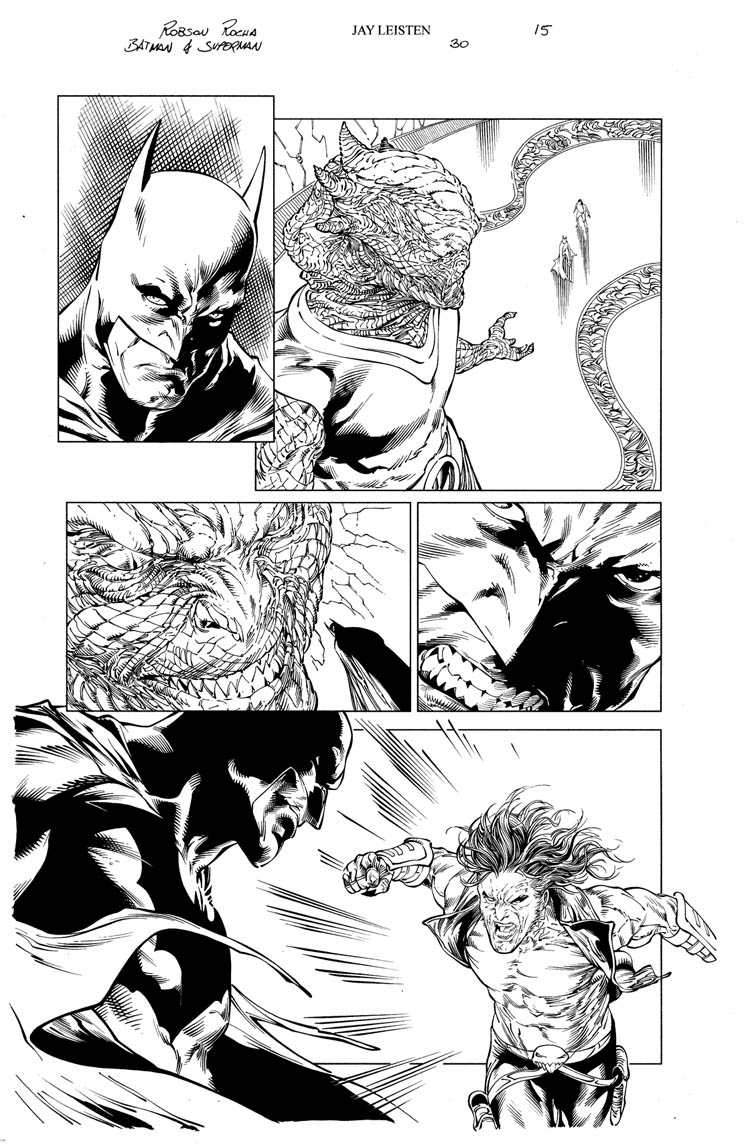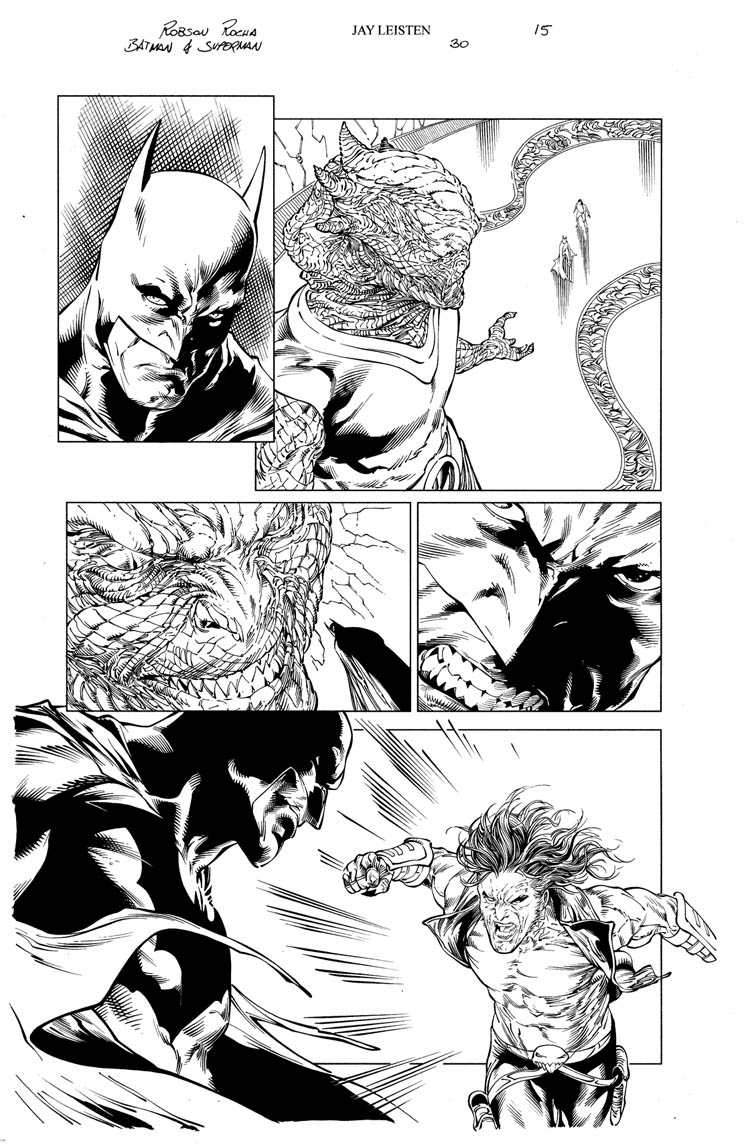 Batman Vs. Superman Issue 30 Page 15
Lobo charges Batman after taking him as prisoner to The Giant.
This page is the inks over blue lines by Jay Leisten and pencils by Robson Rocha
This is an original, hand inked piece of published Batman Vs. Superman art, not a print, copy or facsimile! This 11 X 17 page of art on Bristol board is in excellent condition. All rights and reproduction are not allowed without written consent to DC Comics.