Batman Vs. Superman Issue 30 Page 14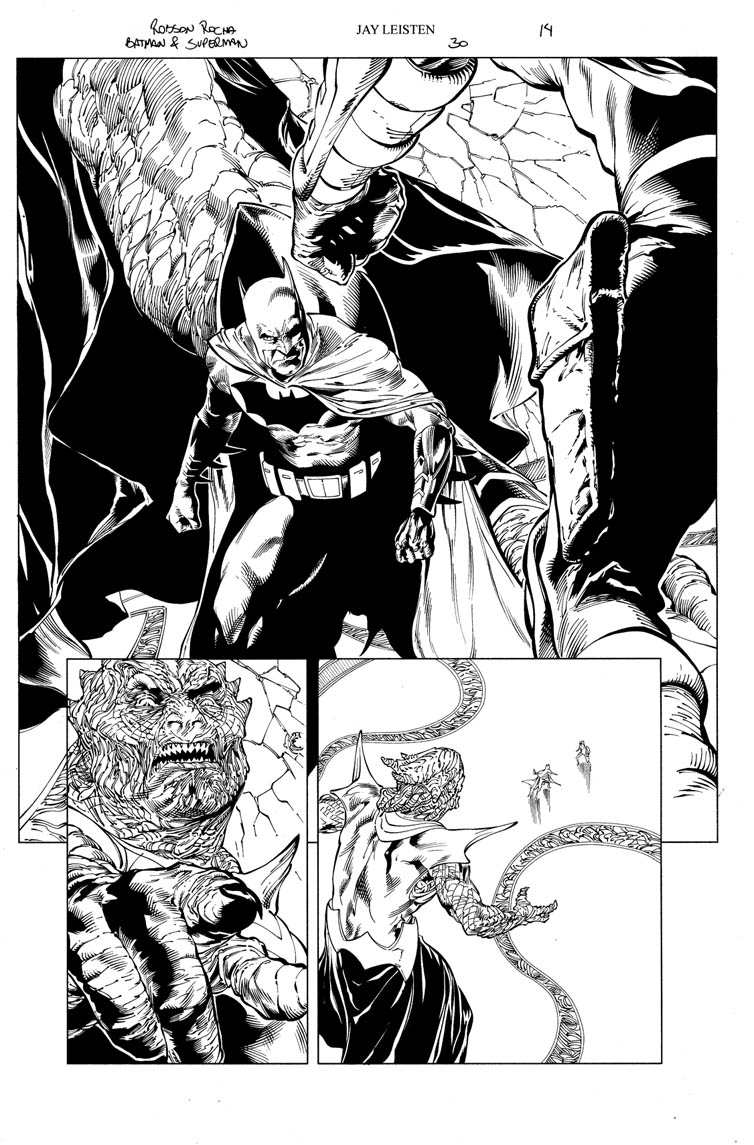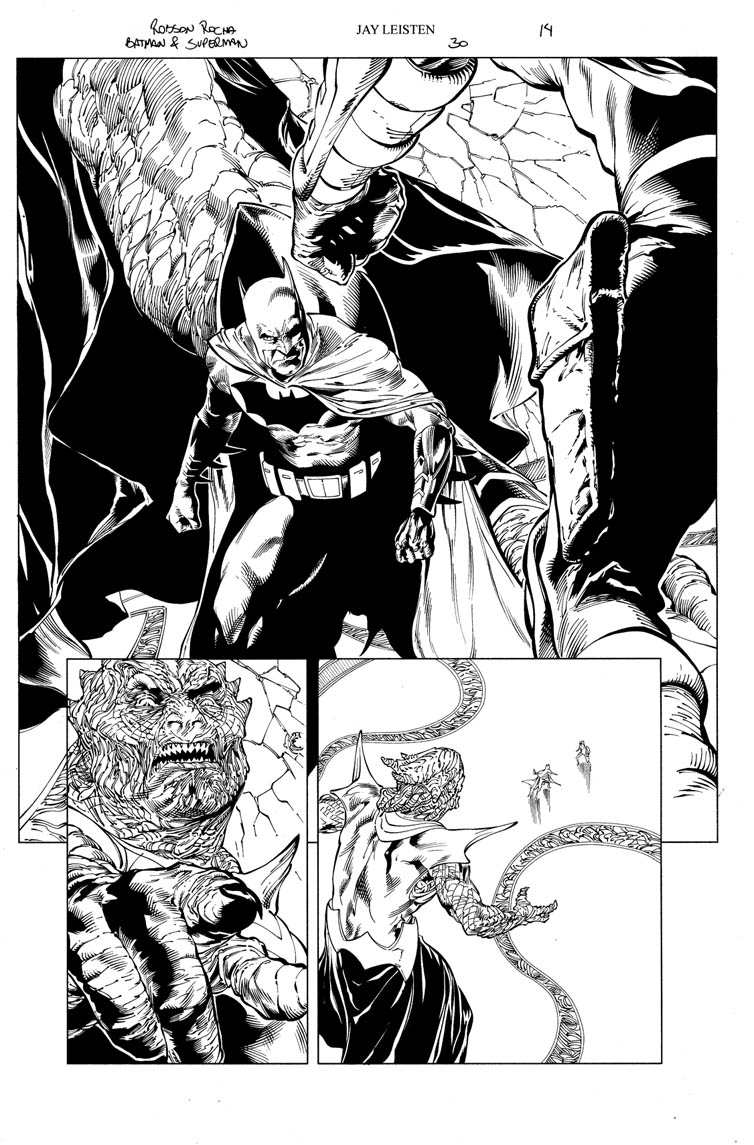 Batman Vs. Superman Issue 30 Page 14
Lobo takes Batman to the Giant as a prisoner.
This page is the inks over blue lines by Jay Leisten and pencils by Robson Rocha
This is an original, hand inked piece of published Batman Vs. Superman art, not a print, copy or facsimile! This 11 X 17 page of art on Bristol board is in excellent condition. All rights and reproduction are not allowed without written consent to DC Comics.